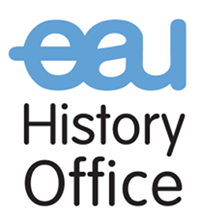 The EAU History Office conducts research into the origins of Urology, documenting the beginnings and major developments of the field.
The content generated by the Office and its diverse contributors finds its way into the many publications that the EAU offers its members. By researching and publishing the history of urology, the History Office contributes to the identity of the field.
Currently, the History Office publishes a volume of its De Historia Urologiae Europaeae at every Annual EAU Congress, and its members chair special sessions on the history of urology. Every year, it arranges an exhibition of artefacts during the Annual Congress.