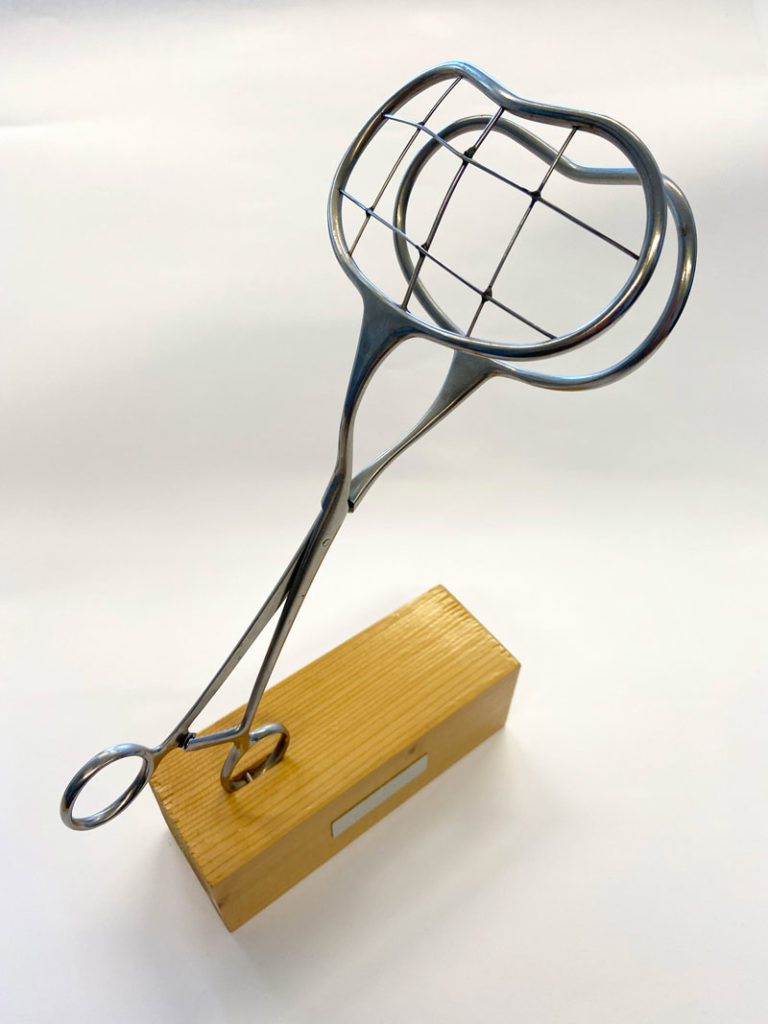 Dr. Johan Mattelaer | 15 Mar 2022
---
Until 1980, renal stones were mostly removed through a wide incision in the flank, the so-called lumbotomy. A difficult problem were the large staghorn stones, filling the whole pyelum and renal calices. Removal through an incision of the pyelum alone ended mostly in incomplete removal and rapid regrowth of the stones. There was a strong need for improvement in this area.
At the end of the seventies a group of West-European urologists with special interest in improving renal surgery decided to exchange ideas and experiences and became "The Intra Renal Surgery club" (IRSC) with an annual meeting. Beside urologists several radiologists were involved, for example Mike Kellet from London, as they were the first to puncture the kidney and to place catheters in it. The use of ultrasonography was also in their hands at that time. Improving the pre- and perioperative imaging also was an item of importance.
To localise a stone within the kidney, perioperative x-ray and later ultrasonography were developed to improve the stone localisation. To assist in this, one ingenious instrument was developed by Dr. Gerhard Dijkman in the urological department of the Ignatius/Amphia Hospital in Breda (The Netherlands).
During open surgery, the sterile instrument was closed around the dissected kidney and a perioperative X-ray was performed. Some minutes later the urologist was able to localise in which segment of the latticework a stone segment was left and a local and small nephrotomy could be performed. The instrument was easy to use and to sterilize.
At the demand of John Wickham, the endoscope industry developed a special 90° angled endoscope, called a "nephroscope", to allow perioperative endoscopic exploration of the renal calices. The "Waterpik", an instrument made for tooth cleaning, was also used to provoke pulsed rinsing into the renal cavities. Another way to remove small stone fragments was "coagulum extraction". Hereby the renal cavities were filled with a fibrin cloth in which small stone fragments got stuck and then removed when the coagulum was pulled out.
All these techniques improved staghorn calculous surgery considerably. However, this type of intrarenal surgery, which developed in the 1980's, became obsolete in less than 10 years because the newer, non-invasive methods of percutaneous nephrolithotomy and Extracorporeal Shockwave destruction of stones (ESWL) developed. This Dijkman clamp has been donated to the Urological Museum of the EAU at the office in Arnhem where it will be preserved for future generations of European urologists. The EAU History Office is always happy to discuss donations of historical artefacts to the Museum to help in our research into the history of urology and on-going education.