In 1923, J. J. Stutzin, Director of the urological institute at the Kaiserin-Augusta-Viktoria-Hospital in Berlin, reported on his first experiences with the "Kinemaskopie (Kystoskopie Kinematographica)". After overcoming the initial technical difficulties, he succeeded in "cinematographically photographing the urinary bladder…"  With a light-intensive cystoscope that he himself constructed, the construction of a new picture device, and an overloaded light bulb, he was successful in making several black and white film strips. Stutzin emphasized the didactical value of cystoscopic cinematography for the medical student, above all through the portrayal of the movement processes during ureteral activities. Unfortunately, none of his film strips survived.
In the next decades, experimental process continued and the quality of films improved due to better light conditions.  In 1958, Hans Joachim Reuter produced the first colour film with active cutting on transurethral electroresection of bladder tumours, bladder diverticulum and prostate adenomas. On the occasion of the 18th Congress of the German Society of Urology in 1959, he also showed his film on the loop extraction of a ureteral stone, the sphincter sclerosis in a woman and the results of an electroresection of the prostate.
Source: Matthias A. Reuter, Hans J. Reuter, Rainer M. Engel, History of Endoscopy. 1999
---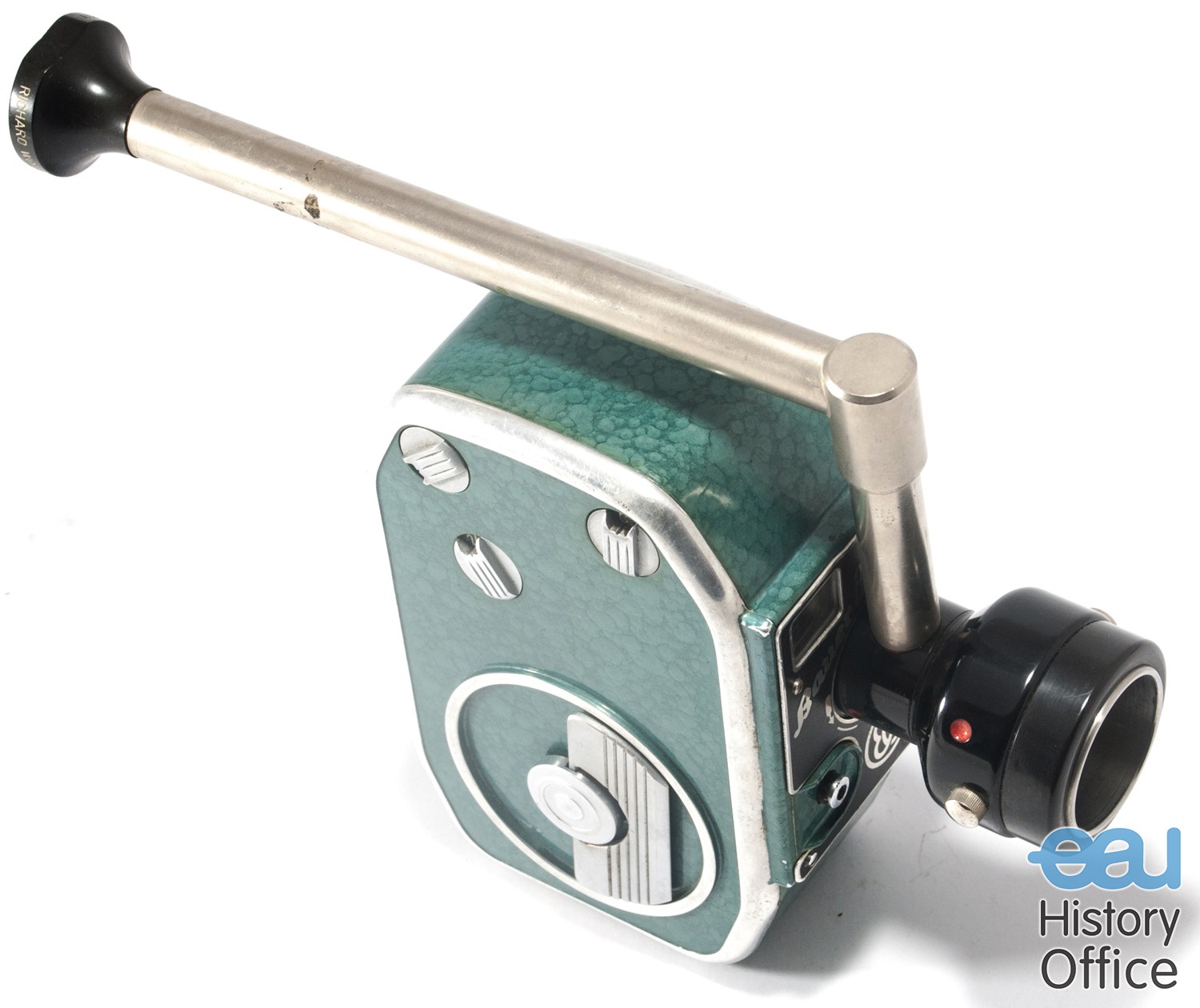 BAUER camera with reflex extension by R. WOLF and SCHNEIDER-lens. Created by Eugen BAUER/Richard Wolf, Knittlingen/SCHNEIDER. Int. Nitze-Leiter Research Society for Endoscopy, Vienna/Reuter Collection.
---